The beauty industry is witnessing a significant shift towards private label cosmetics or custom private label cosmetics , a trend that savvy brand owners and entrepreneurs can't afford to ignore. Private label cosmetics involve products manufactured by a third party but sold under your brand name. This model grants brands the unique opportunity to offer exclusive, customized products without the overhead of in-house production.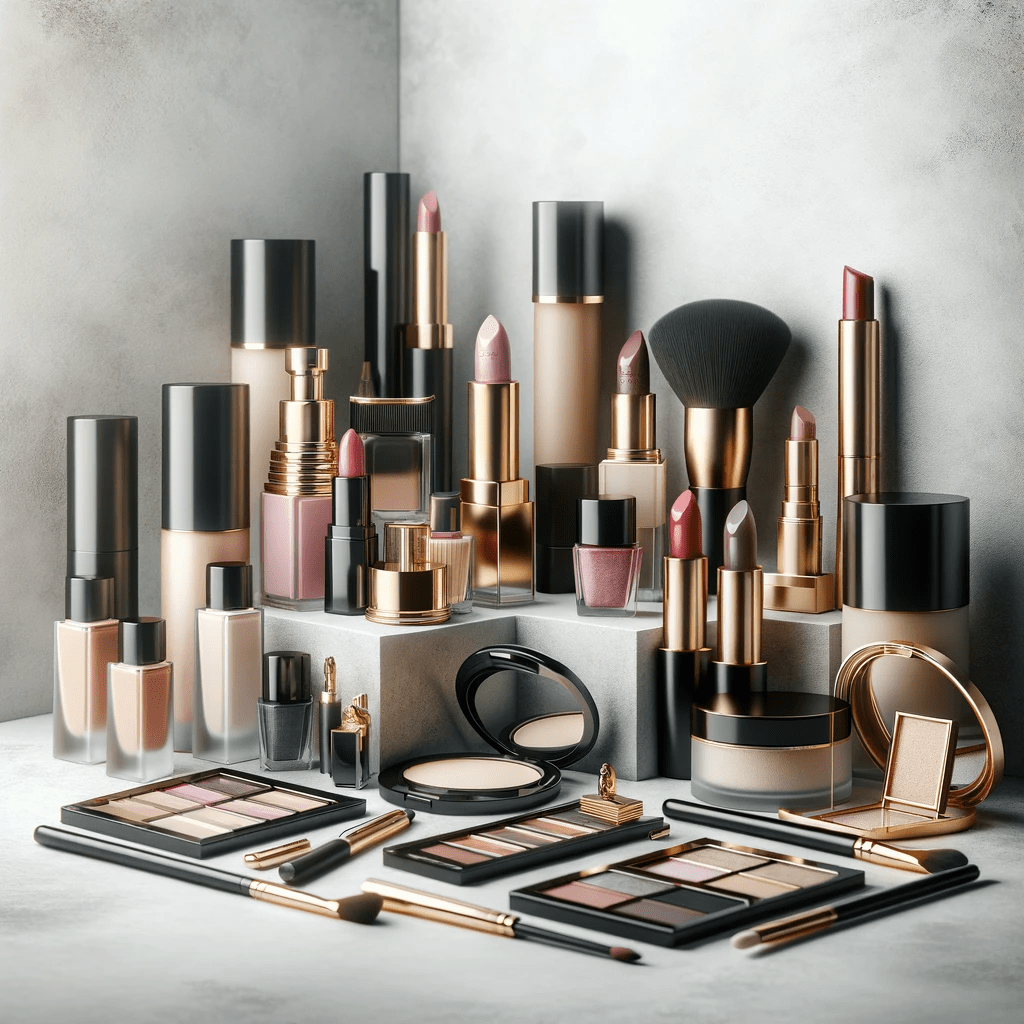 In recent years, the beauty sector has seen an uptick in brands opting for custom private label solutions. This approach allows these brands to offer distinctive products without the overhead of operating a full-scale manufacturing facility. Here are some key aspects of this trend:
Brand Identity: Custom private label cosmetics enable brands to create products that align closely with their identity and values. This can include unique formulations, packaging, and branding that stand out in the market.
Cost-Effectiveness: By outsourcing production, brands can save on the costs associated with manufacturing, such as equipment, labor, and raw materials. This makes it easier for smaller brands to enter the market and compete.
Quality Control: Brands can work closely with manufacturers to ensure that the products meet their quality standards and are consistent with their brand image.
Market Responsiveness: Private labeling allows brands to be more agile and responsive to market trends. They can quickly develop and launch new products in response to consumer demands.
Niche Targeting: This approach is particularly effective for brands targeting niche markets. They can create specialized products tailored to specific customer needs or preferences.
E-commerce Growth: The rise of e-commerce has made it easier for private label brands to reach a wider audience, reducing the need for physical retail presence.
Sustainability and Ethical Practices: Many private label brands focus on sustainability and ethical practices, which is increasingly important to consumers. They often use eco-friendly packaging and ethically sourced ingredients.
Innovation: Private label brands are often more experimental and innovative with their products, as they are not bound by the constraints of larger, more established brands.
Customer Loyalty: By offering unique products, private label brands can build a strong, loyal customer base. Customers who love a specific product can only get it from that particular brand.
Regulatory Compliance: Brands need to ensure that their products comply with all relevant regulations and standards, which can be a challenge but is essential for market success.
Overall, the rise of custom private label cosmetics reflects a shift in the beauty industry towards more personalized, agile, and niche-focused products. This trend is driven by changing consumer preferences and the growing importance of brand identity and uniqueness in the market.
MetaCNBeauty: Your Custom Private Label Cosmetics Partner in Beauty Innovation

At MetaCNBeauty, we specialize in turning your cosmetic visions into reality. Our comprehensive private label services encompass:
Innovative Product Development: Our team stays at the forefront of beauty trends, ensuring your products are both current and innovative.
Custom Formulation: We create formulations tailored to your brand's ethos, whether it's organic, vegan, or cruelty-free.

Bespoke Packaging Design: Packaging is crucial in the beauty industry. We help you design packaging that resonates with your target market, enhancing your brand's appeal.

Quality Assurance: We don't compromise on quality. Our products undergo rigorous testing to ensure they meet the highest industry standards.
Regulatory Compliance: Navigating the complex web of cosmetic regulations can be daunting. We ensure that all products are compliant with industry regulations, giving you peace of mind.
Marketing Support: We don't just help you create products; we help you sell them. Our marketing experts are skilled in crafting narratives that engage and entice your target audience.

Success Stories with Custom Private Label Cosmetics

Many brands have soared to new heights with our custom private label services. For instance, Brand DBcosmetics experienced a 50% increase in sales after launching a skincare line developed by MetaCNBeauty. Brand flormar established a unique market position with our exclusive, eco-friendly makeup range.
The Next Step in Your Brand's Evolution
We invite you to become the next success story. If you're a brand owner or an entrepreneur looking to make a mark in the beauty industry, let's talk. Contact us for a consultation, and let's explore how our custom private label cosmetics services can elevate your brand to new heights of innovation and distinction.
Elevating Your Vision
Your vision is our blueprint. We understand that each brand has its own story and aspirations. Our approach is not one-size-fits-all; it's bespoke, attentive, and aligned with your goals. By collaborating with us, you're not just getting a manufacturer; you're gaining a partner dedicated to bringing your unique vision to life in the beauty market.
The Competitive Edge
In a market flooded with generic products, private label cosmetics offer the competitive edge you need. Your brand can showcase its individuality through custom formulations and packaging that captures the essence of your brand identity. This level of customization is not just about aesthetics; it's about creating a product that speaks directly to your target audience.
A Commitment to Excellence
Our commitment to excellence is unwavering. From the initial concept to the final product, our team ensures that every aspect of your private label cosmetics line is refined, effective, and aligned with your brand values. We use only the highest quality ingredients and the latest technology to ensure that your products stand out for their performance as well as their presentation.
Your Journey to Success Starts Here
Transforming your beauty brand with custom private label cosmetics is more than a business decision—it's a journey towards creating a unique identity in the beauty world. Our team is ready to guide you through this exciting process, offering expertise, innovation, and a commitment to quality at every step.
A Call to Action for Aspiring Beauty Moguls
Don't let your brand blend in; let it stand out with custom private label cosmetics. Whether you're looking to launch a new line or revamp an existing brand, our team is here to help you make a lasting impact. Contact us today for a consultation, and let's embark on a journey to transform your beauty brand into a beacon of innovation and style in the cosmetics industry.
Elevate Your Brand with MetaCNBeauty Custom Private Label Cosmetics

Embracing custom private label cosmetics with MetaCNBeauty isn't just about product development; it's about crafting a unique brand identity. Our team is ready to guide you through every step, ensuring your beauty brand stands out in a crowded market.
Ready to Transform Your Brand with MetaCNBeauty Custom Private Label Cosmetics?
Contact MetaCNBeauty today for a consultation. Let us be your partner in innovation and quality, helping you to redefine beauty standards with your private label cosmetics line.
Your potential in the beauty industry knows no bounds. With custom private label cosmetics, the power to captivate and inspire lies in your hands. Let's create something beautiful together.
FAQ
Private label cosmetics are products manufactured by one company but sold under another company's brand. This allows brands to sell unique products without investing in manufacturing facilities.
How can MetaCNBeauty help my brand stand out?
MetaCNBeauty offers end-to-end services including innovative product development, custom formulations, and bespoke packaging design, all tailored to make your brand distinctive in the market.
Is there a minimum order quantity for private label cosmetics?
Yes, there is a minimum order quantity which varies depending on the product. This information is provided during the initial consultation to ensure it aligns with your business needs.
Can I be involved in the formulation process?
Absolutely. We encourage collaboration during the formulation process to ensure the final product meets your vision and standards.
Are the products tested on animals?
No, MetaCNBeauty is committed to cruelty-free product development. We adhere to ethical practices throughout our production process.
How long does it take from product conception to market launch?
The timeline can vary based on product complexity and order size. Generally, it ranges from a few weeks to several months. We'll provide a timeline during our consultation.
Can MetaCNBeauty assist with regulatory compliance?
Yes, we ensure all products comply with relevant regulations before they go to market, providing peace of mind for our clients.
What kind of support does MetaCNBeauty offer post-production?
We offer ongoing support including inventory management, reorder processing, and marketing strategy consultation to ensure your brand's continued success.
How do we get started with MetaCNBeauty?
Reach out to us via our website or contact information provided on this blog. We'll set up an initial consultation to discuss your brand's needs and how we can assist in achieving your goals.